Kid Among Giants (Indie – FR)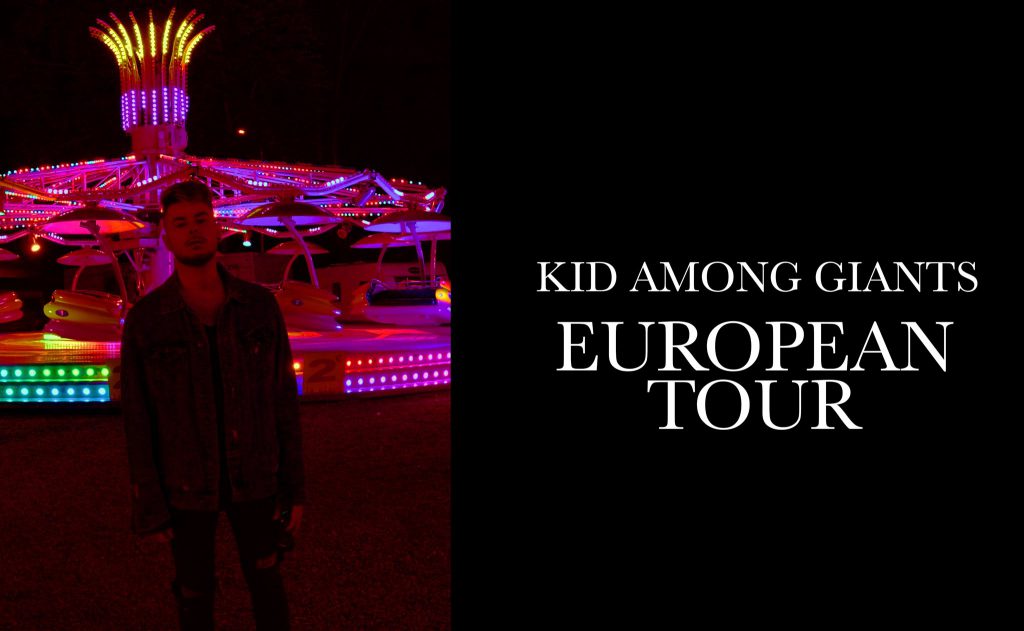 Konzert im Provisorium am 9. Juli 2019
Since 2016, Robin Boulay plays music with Kid Among Giants.
Kid Among Giants' music can be a kind of bridge between indie pop, dream pop, lofi and synthwave. Alone on the stage, playing the guitar, with his keyboard, his machines and his voice, Kid Among Giants brings you in his own world. A world where love and daydreaming won, but with a kind of melancholy. After several concerts in France, he released his debut 3 tracks EP in december 2017. « Indie Rock Mag », a french webzine describes this first release as « melodic and subtle, with a large amount of authenticity ». In 2017, he played around 20 gigs in France in cities like Paris, Orleans, Metz, Strasbourg, Angers, Nantes and Tours, his hometown where he's been followed by a bigger audience shows after shows.
In 2018, he released is second EP, 6 self-recorded tracks and went touring in France and Europe. After this release, he has been playing in cities like Berlin, Prague, Vlaardingen (NL), Liège (BE), Tàbor (CZ), Paris and many other.
2019 will be the year of the new EP, more into synthwave and dance music but keeping his « dream pop spirit ».
http://kidamonggiants.bandcamp.com
https://www.facebook.com/events/2311577422393759/
Quentin Sauvé – Flo Chmod

Singer Songwriter / France am 25.03.2019 im Provisorium
19:30 doors / 20.00 Uhr
Ein Abend zum gemeinsamen Weinen mit:
Quentin Sauvé
Der Bassist von Birds In Row auf Solopfaden mit seiner Debut LP "Whatever It Takes". Für Fans von Musik á la Phoebe Bridgers, Julien Baker oder Rocky Votolato
https://quentinsauve.bandcamp.com/
https://www.facebook.com/quentinsauvemusic/
Flo Chmod
spielt traurige Folksongs, über Politik und das Enttäuscht-sein vom Leben. Traurig. Melancholisch. Schön. Für Fans von Chuck Ragan, Kevin Devine und AJJ.
https://flochmod.bandcamp.com/
https://www.facebook.com/flochmodfolk/